Buenos Aires, June 23, 2023 – Three years after it was founded, Vibra Gaming continues to expand its reach and strengthen important ties in the industry throughout the LatAm region.
The company's management team recently attended and presented at GAT Expo Colombia where CEO, Ramiro Atucha, held an exclusive interview with industry publication Yogonet in which he outlined Vibra's ambition to continue growing in Latin America, with a particular focus on Argentina, Brazil, Mexico, Colombia and Peru, plus a surprising but effective in-road into the booming US market.
Vibra Gaming has experienced exponential global growth in the last two years, however it has made the biggest strides in LatAm, standing out as a clear market leader in game development and distribution and platform delivery. What is your strategy regarding this positioning in Latin America?
The work the team has put in to compete with leading companies has been phenomenal. If you take into account the number of trips, cities, stands at exhibitions, and logistics it takes to achieve what we have achieved, this represents a great challenge and, on a personal level, the physical effort of each team member.
The team and I, however are not afraid of hard work and it has been more than worth the effort. In return we have received a huge amount of support, recognition and respect from the operators and aggregators that work with Vibra Gaming.
Our strategy is to continue to improve our products and our games, and to maintain the constant development of new content, in addition to advancing in the number of integrations which will allow us to further increase distribution.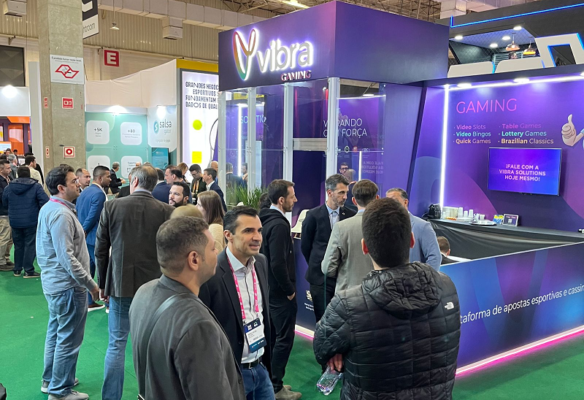 When analysing your development strategy, the company has licensed some storing intellectual property in Latin America. For example, the rights to make games based on the  well-known Condorito character which, together with other products designed for Latin America, has allowed you to penetrate and build strong market share in the region. Are you going to continue to adopt this strategy with Latin American audiences front of mind?
Yes, and although the intention is not to be solely focused on Latin America, our sweet spot is undoubtedly this region, and it will continue to be the case. In fact, we have invested and continue to invest heavily in products with recognisable brands inLatin America, as well as in specific products such as video bingo in Brazil, or the scratch cards we have developed for this market.
I also don't want to stop mentioning products like our " Scratch-a-Lot" games, intended for markets where lottery products are allowed. This has the look and feel of a slot, but behind it is a scratch card engine which even allows GLI certification as a lottery game.
Brazil is, without a doubt, the number one market that everyone has their eyes on right now. How are you analyzing this particular market? Are you producing specific content for Brazil? And how do you see the possibility that there will finally be regulation?
For 15 years we have been saying that 'at any moment the Brazilian market will regulate', and that moment has not yet arrived. It is true that an important step has recently been taken, by removing the law that allows the operation of sports betting, although specific regulation is still lacking.
Today it is inevitable to think that not regulating in some way ends up favouring illegal gambling, because those who want to play, who want to bet, will do anyway. Regulators also have to understand they must support the operators. There are companies that make huge efforts to comply with regulations and obtain licences in each market they operate; and if there is a high tax burden or many marketing limitations on how to promote your offering then illegal gambling will benefit.
Those who do not pay taxes can ultimately give better prizes and promotions to players, especially if there are no rules that prevent them from doing so. Therefore, regulation is essential.
Understanding that all markets are important and each one has its particularities, what could you tell us about the company's plans in Mexico, Colombia, Peru, Argentina and Chile, markets that offer great potential in the short term?
For us, the most important markets in the region are Brazil and Argentina, this is where we are strongest. We have invested a lot in Brazil, developing products in particular for this market, but if we talk about regions with a lot of potential, we are also working hard in Mexico, and we have joined AIEJA, where we are collaborating to give them our full support.
Little by little, the message that Latin America is not one big land mass, but that each country has many differences with its neighbours, is beginning to filter through to the betting and gaming industry. It is clear we all have to do our homework before entering any of these territories and this is something we pride ourselves on. Mexico is not Brazil, it is totally different, just like Colombia, Chile, Peru, all markets in which we see a lot of potential but each one is individual, each one has its own particularities that you need to adapt your strategy and products to.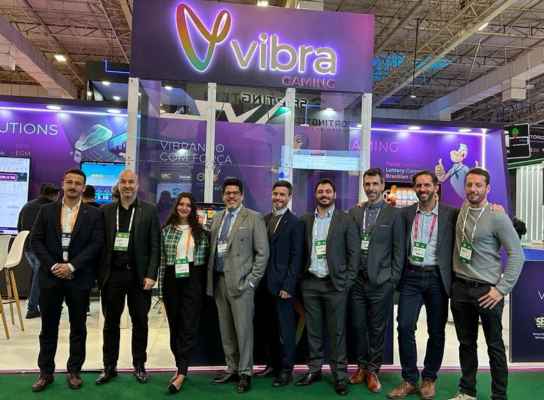 This year you made the step to launch Vibra Solutions, a  complementary division to the wider business. How has the project developed this year and what are your plans for the future?
The idea for Vibra Solutions came slightly out of the blue. It was a response to the interest in some of our new products. We have always developed part of the necessary software to support the distribution of our content, and many times these developments have been in demand from competitors or by complementary companies, as was the case with our content aggregation system, or with our sports betting and casino platform. These are both products that we developed for the Brazilian market and that they have generated great interest.
Many operators work with European white label products but they have little attraction when it comes to demanding adjustments from these white label developers.
The levels needed for European platforms to adapt to the Latin American market are significant, and this is where part of the frustration lies, when needing a truely localised fit.
This is where we and the industry began to see the potential of our platform, and to expand its reach in certain LatAm markets. More than one said "this is what we were looking for, this is what we need".
Our mission is to guarantee each one of these operators, so that they can be sure that over time, they will continue to be the masters of their destiny.
In this sense, we always include within the agreement, an option to purchase the source code, so that the operator can take control of their technology whenever they want, and to be able to continue to develop on their own if they wish.
In this case a new platform is no longer required. We know how traumatic this experience can be in terms of lost players and/or poor user experience. If operator growth is important, the percentage charged by the developer, which seems reasonable at the beginning of the agreement, can often later turn out to be too high. With Vibra Solutions they can also execute that same clause and become independent without this being problematic.
Where have you experienced the most demand for Vibra Solutions?
In Latin America, the growth that we managed to see in a short time has been very strong and we have many orders from Brazil, Ecuador, Chile and Peru.
This new division has been extremely beneficial to our own growth and that of our customers and, to our surprise, also in the United States, where we have experienced the "Americanisation" of our platform.
We are carrying out different development tasks related to this, integrating providers there and will then move on to certification for different states which will leave us with an even stronger product.
This will allow us to achieve a very strong position and, we estimate by 2024, we aim to have equally as much market share in the US than we already do in Latin America.
Contact Vibra Gaming: info@vibragaming.com