Who hasn't felt the adrenaline rushing through their veins as the white ball rolled on the roulette wheel? Will it land on black, red, even or odd? Ladies and gentlemen, make your bets!
Game Features

RACETRACK
Access the Racetrack and check the "neighboring" numbers based on the order of the roulette wheel. Select betting areas other than those of the layout, such as thirds, orphans, neighbors of zero, and zero, among other options.

STATISTICS
The statistics of the hottest and coldest numbers of the last plays are also available so that you can place your chip on the ideal number.
Game Versions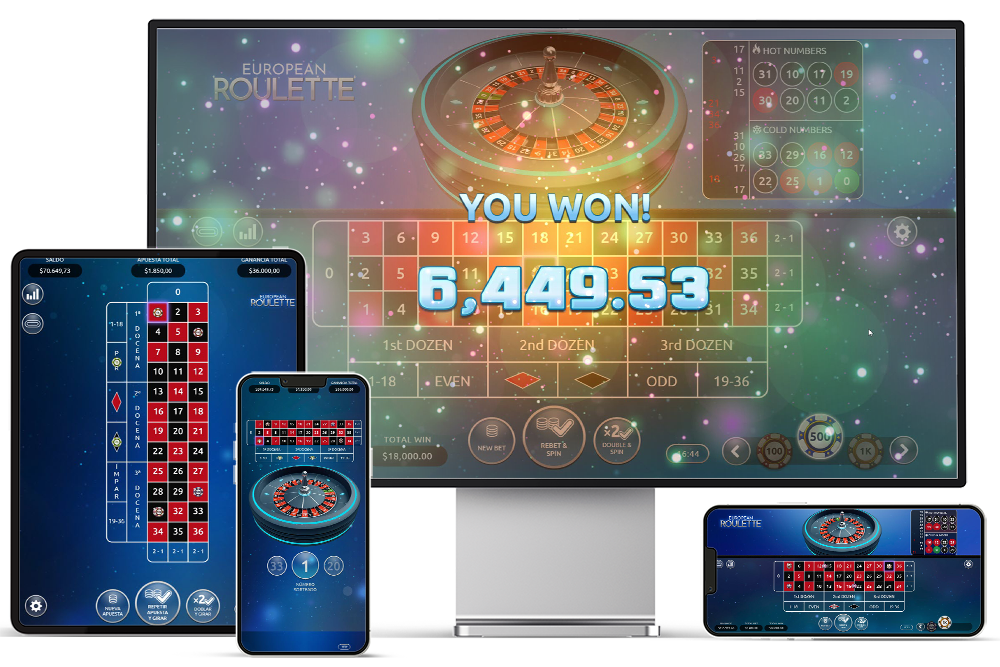 LANGUAGES
English, Portuguese (br), Italian, French, Russian, Japanese, Korean, Vietnamese, Chinese, Turkish, Thai, and Hindi.
PLATFORMS
Desktop, Mobile, Land-based.
VIEW FEATURES
Double-tap zoom in & out.
2 portrait versions: classic & with paytable.