To hit or to stand… that is the question. The dealer is ready to pay, you just need to decide!!! Welcome to this new version of the most exciting and engaging casino card game. What are you waiting for to play and win big?
Game Features

BET SELECTOR
Players can choose the chip value they wish to bet and any of the 3 betting fields. They can also repeat their bet, double it, or delete it and start over.

DOUBLE AND SPLIT
Players can double the current bet by adding an additional card automatically. And if they receive a pair of matching cards, they have the option to split the two cards into two new hands.
Game Versions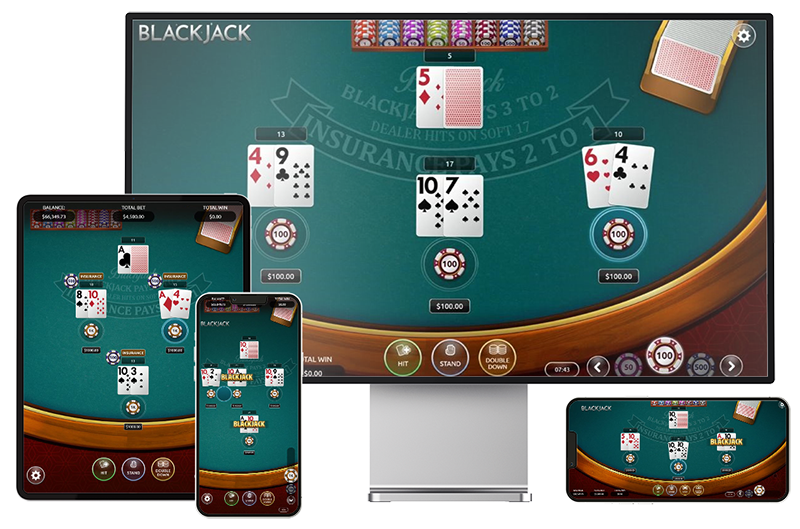 LANGUAGES
Brazilian Portuguese, English, Spanish, Japanese, Russian, Korean, Chinese, Turkish, Vietnamese, Hindi, Italian, French and Thai.
PLATFORMS
Desktop, Mobile, Land-based.
VIEW FEATURES
Double-tap zoom in & out.
2 portrait versions: classic & with paytable.