Mortal Fortune
Is there anything better than killing zombies to win amazing prizes!?
A horde of zombies protecting an armored truck full of money, supplies, and weapons is waiting for you in this multilevel scratch card game. Become the hero by killing the correct zombie in each row and win breathtaking prizes!
Play game
gamesheet

Game Objective
To get to the end with the truck full of money by beating the zombies in each row. The closer you get, the bigger the prize!

Game Rules
The player chooses a character to play the game. Then, one zombie per row must be picked, who will change to one of these 3 colors:
Green: contains prizes that the player will accumulate.

Yellow: activates the Bonus.

Red: ends the game.
From the third row onwards, the player may opt to collect the winnings and end the game.

Bonus
In all rows, a hidden zombie represents the yellow color, which triggers the Deadly Bonus. A roulette starts spinning and when it stops, it multiplies the initial bet.
Game Versions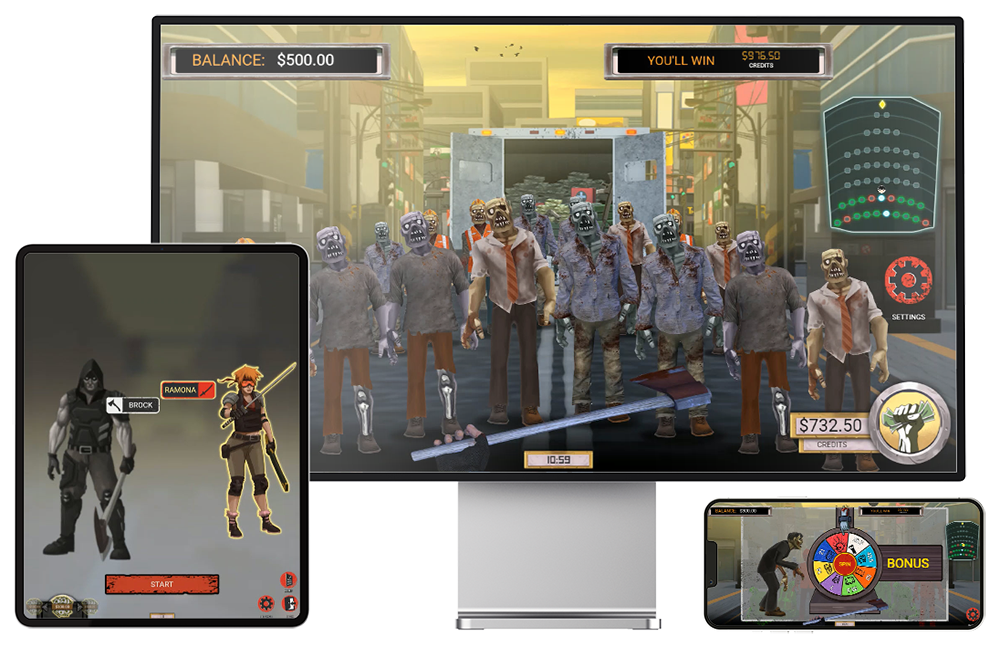 LANGUAGES
Brazilian Portuguese, English, Spanish, Japanese, Russian, Korean, Chinese, Turkish, Vietnamese, Hindi, Italian, French, Thai, Chinese, Vietnamese, Chinese, Chinese, Turkish, Vietnamese, Hindi, Italian, French, Thai.
PLATFORMS
Desktop, Mobile, Land-based.