Condorito
The most popular comic strip in Latin America has become a fascinating slot. Condorito and his friends invite you to get incredible prizes with this game full of bonuses, free spins, and lots of excitement. Plop!!!
Play game
Game Features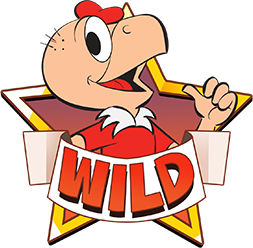 CONDORITO WILD
Condorito Wild symbol appears asking for an explanation! It replicates in different positions and pays the winning lines. Plop!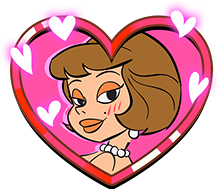 LOVE IS IN THE AIR
When Condorito, Cortisona, and Yayita appear, the re-spins are activated, as well as their eternal fight to conquer her heart… If Condorito wins, he will award a special prize.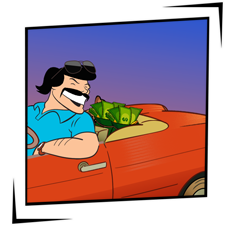 MAKE IT RAIN
At any time Cortisona may appear throwing a rain of bills from his red convertible! The bills that get stuck to the symbols have different values that are added to the line prizes.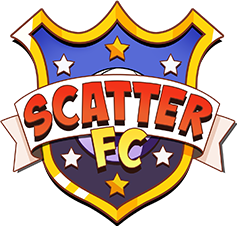 FREE SPINS
The Pelotillehue FC field is the stage of these two great rivals: Condorito's team against Cortisona's. The key to winning is that Condorito scores goals, turning the symbols crossed by the ball into WILDS. When his team wins the match, an amazing additional prize is awarded!
Game Versions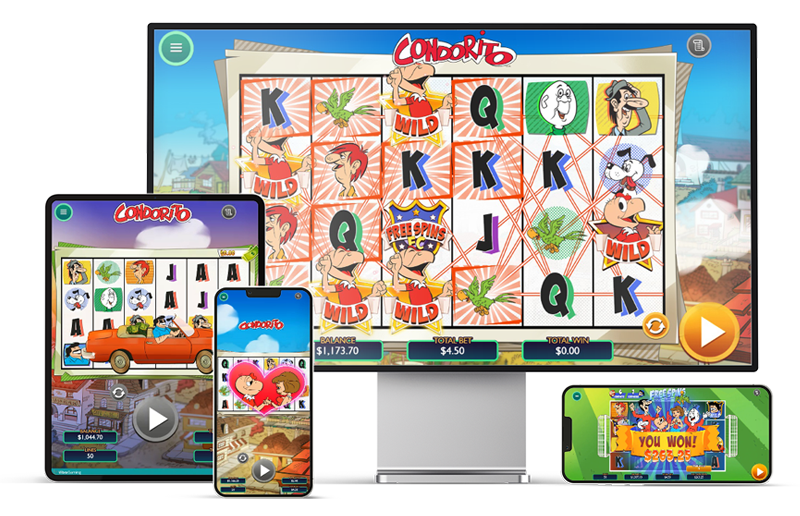 LANGUAGES
Portuguese, English, Spanish, Japanese, Russian, Korean, Chinese, Turkish, Vietnamese, Hindi, Italian, french, and thai.
PLATFORMS
Desktop, Mobile, Land-based.
VIEW FEATURES
Double-tap zoom in & out.
2 portrait versions: classic & with paytable.