Sic Bo
Three dice to test your luck in this amazing ancient game!
Get ready for this new version of Sic Bo, the classic dice game where a lucky roll can win big cash prizes!
Play game
GAME SHEET
Game Features

BET SELECTOR
Players can choose the chip value they wish to bet with, then place as many as they want on any location to increase the bet.

HISTORY SELECTOR
At the top of the screen players can find records of the last 20 plays. Every new round is added to this display with the 20th round disappearing as a result.

BET SELECTOR
Players can choose the chip value they wish to bet with, then place as many as they want on any location to increase the bet

HISTORY SELECTOR
At the top of the screen players can find records of the last 20 plays. Every new round is added to this display with the 20th round disappearing as a result
Game Versions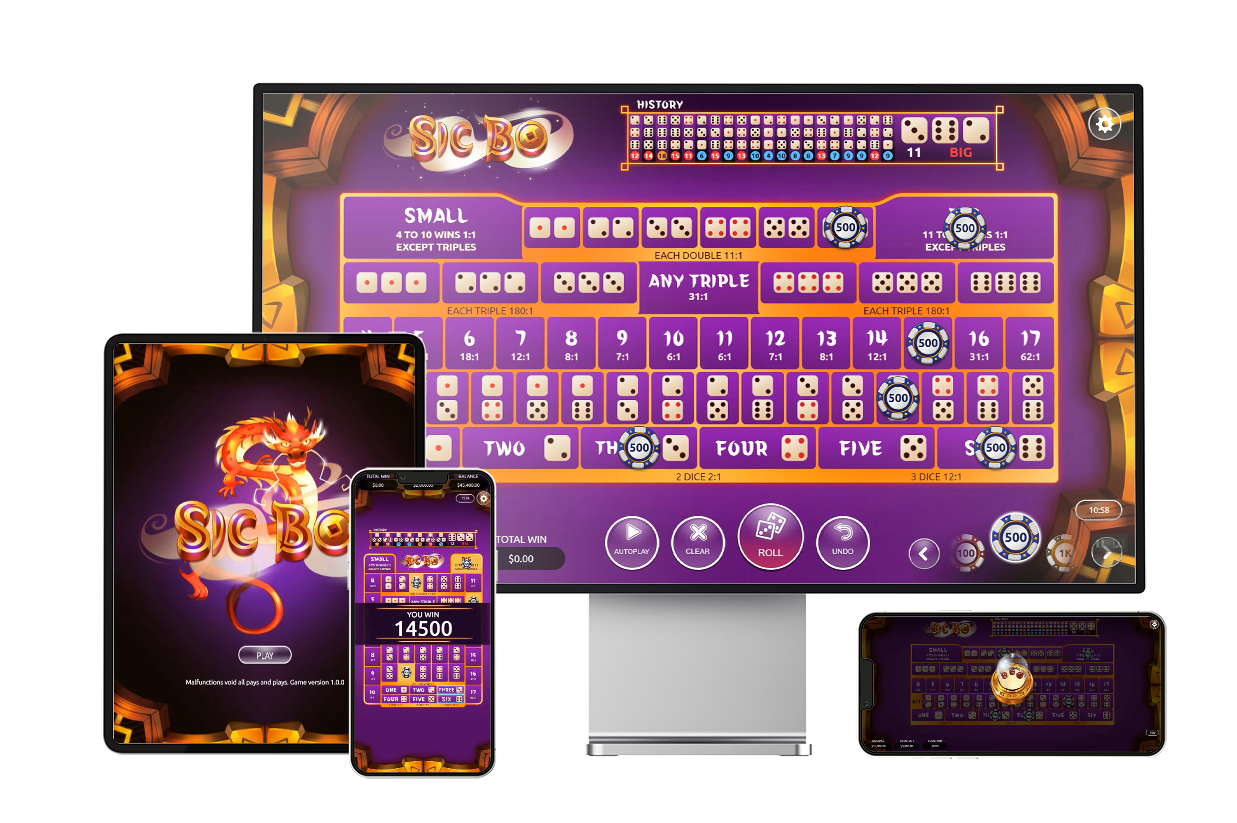 LANGUAGES
Brazilian Portuguese, English, and Spanish
PLATFORMS
Desktop and Mobile