Game Objective
To make the master play by passing the ball from one player to another until reaching the opponent's goal and scoring a goal!

Game Rules
Choose a team and a bet. Start the game by giving the first pass to an available box. If it is correct, you will get closer to the opponent's goal and be awarded the corresponding prize. Passing can continue until a goal is scored or winnings can be withdrawn at any time.

Bonus
There is a special player hidden in some lines. If you pass the ball to him, you will be allowed to take a free kick directly into the goal. If you score the goal, you will win the full amount of your bet!
Game Versions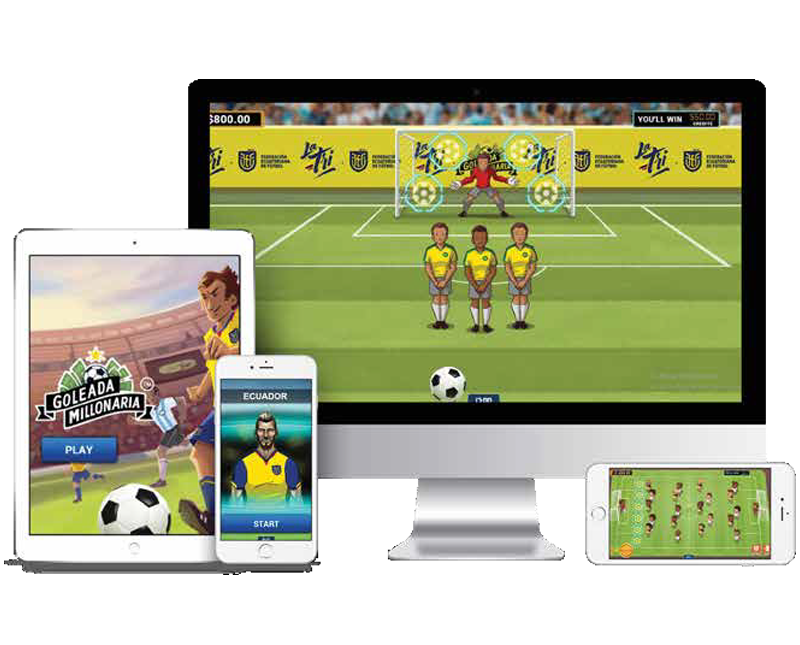 LANGUAGES
English, Spanish, Portuguese.
PLATFORMS
Desktop, Mobile, Land-based.